We'll do this for you: recycling & licensing of transport packaging in Germany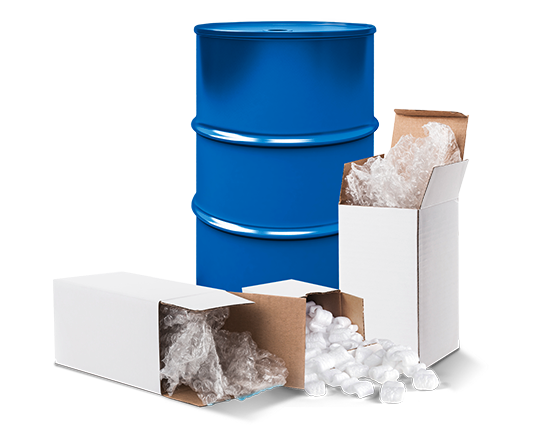 If you are a manufacturer or distributor who uses transport packaging (pallets, cardboard, sheeting, etc.) to transport your goods to resellers in Germany, the packaging regulation obliges you to take back and recycle this packaging. The return can also be organised by third parties.
Professional disposal of transport packaging
What's the best option for you?
The German packaging regulation (VerpackG) provides that manufacturers or distributors comply with their product stewardship by taking back and recycling the transport packaging they use. However, it is a common practice that instead the resellers who receive supplies assume this task and impose an invoice reduction in return. This practice is not valid for the purposes of the packaging regulation is usually an expensive option. Deutsche Recycling offers you financially attractive solutions that comply with the regulation and are customised to your particular business.
Return your transport packaging- Germany-wide
Under the German packaging regulation (VerpackG), we are here to make sure that can take your transport packaging is returned correctly from anywhere in Germany. In doing so, we rely on a tried disposal network. In particular, our services include a requirement analysis and, later on, the development of an individually optimized. Deutsche Recycling also undertakes operational tasks like billing as well as the legally required documentation.
We are looking forward to inform you in detail about what we can do for you.
We are happy to take over all your operative tasks and duties relating to the proper transport packaging. Worldwide. You save time and money.