We take care of registration, reporting, disposal and take-back in accordance with the German Electrical and Electronic Equipment Act (ElektroG)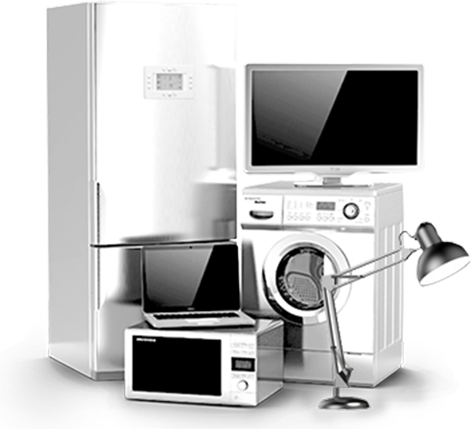 In Germany the sale and disposal of electrical appliances underly very strict requirements: The general WEEE guideline has been adopted through the German Electrical and Electronic Equipment Act (ElektroGesetz) and is carried out by the so-called stiftung ear. According to law, all electrical appliance manufacturer or distributor are obliged to get registrated with stiftung ear and to get a respective WEEE-number. Those who do not attend their duty of registration, run the risk of receiving a warning letter for violating competition law or even a financial penalty by law enforcement (up to 100.000 €).
Don't let it go so far- We'll take care of it
Deutsche Recycling GmbH is the competent partner at your side when it comes to the environmentally friendly distribution of electrical appliances complying with legal regulations
Our services
As approved return and guarantee system, we we will deal with your registration with stiftung ear as well as the application for a WEEE-number. Furthermore Deutsche Recycling appears as a legal representative (in accordance with §8 ElektroG).
Assumption of all tasks and duties necessary for the registration/ update or takeover of an existing registration with stiftung ear
Main contact person and legal representative before stiftung ear
Reporting of quantites annually and intra-annually
Provision of containers
Takeover of the disposal of your electrical devices at the municipal collection points
Proper treatment and disposal of the appliances in accordance with the WEEE guideline and the ElektroG
Professional recycling, no return
Pick-up of he containers in accordance with the EAR coordination
Recycling certifications
Image license: © macgyverhh / Adobe Stock