Offer you a complete service package relating to licensing for electrical appliances, packaging and batteries
Work independently of groups, systems, disposal companies and industries
Implement optimised licensing solutions for you throughout Europe and worldwide
Create transparency with regard to the regulations that affect you
Know which country-specific regulations currently apply in each case
Reduce your risk of not acting in a legally compliant manner
Offer you maximum cost-effectiveness
Are independent of national systems and disposal companies
Offer absolute consulting expertise, solution orientation, decisiveness, speed
Focus on the customer and offer individual complete solutions
Operate internationally and are adept at various languages (one face to the customer)
100 % LEGAL CONFORMITY

100 % LIABILITY

100 % COST-EFFECTIVENESS

Customer testimonials attest to our comprehensive expertise. We will be happy to advise you on an individual basis and show you the possibilities of a rewarding collaboration.
Just get in touch with us!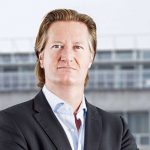 A great deal has happened since Deutsche Recycling was founded in 2014. Learn more about our history and join us on a stroll through the years:
Foundation by Nils Röpke
First approval of Deutsche Recycling as a collective guarantee system by the national register for waste electric equipment (Stiftung EAR). Deutsche Recycling has received successful subsequent approvals every year from EAR since then.
Deutsche Recycling already serves 100 customers
New customers also enable our company to grow. Due to expansion, the first move to larger premises in Cologne-Mühlheim takes place as early as 2015
Launch of the Garantie-Elektrogesetz platform, THE simple and inexpensive online solution for obtaining the insolvency-proof guarantee required by the German Electrical and Electronic Equipment Act for manufacturers and retailers.
We continue to grow. The next move to Cologne-Marienburg creates more space for additional new employees.
Deutsche Recycling now already serves 1,000 customers