Do your products contain disposable or rechargeable batteries? We simplify your processes in accordance with the German Batteries Act
We show you what the bear in mind when disposing old (rechargeable) batteries- in Germany, Europa and worldwide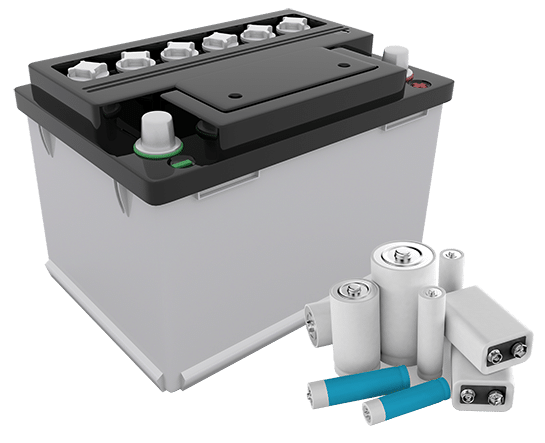 Battery disposal made easy – we know the country-specific requirements and take care of your obligations
Based on the European battery ordinance (2006/66/EC) in combination with another EU directive (2009/603/EG) as well as international regulations, only within the EU there are 28 different national battery laws regulating the recycling and proper return of old batteries. To comply with the respective regulations, international manufacturers and distributors of batteries and accumulators have to meet certain national requirements.
We keep track of all the country-specific ways of registration and battery disposal and know by experience which take back systems function reliably and are thus worth to invest in. We optimize and your costs and administrative expenses under the international battery regulation and the EU battery directive at your advantage.
Legal monitoring
Individual consulting with regard to legal obligations
Detailed cost overview and associated potential for cost optimisation
Registration
Quantity reports
Reporting of collected batteries to ensure compliance, cost updates and forecasts
Annual confirmation of compliance with your obligations in accordance with German Batteries Act/EU Battery Directive
Development of customised solutions to meet your individual requirements
Professional and cost-effective evaluation of disposal and return systems
Battery collection solutions for disposable and rechargeable batteries & collection organisation
Annual statistics
Auditing
*All of our services can be commissioned individually or as a full-service package. Just get in touch with us!
Your benefits with Deutsche Recycling
Economically efficient solutions due to customized optimization
Reduction oft he time-consuming training of your own employees
Actions conforming with the law help you to avoid penalties and fines
Legal Monitoring guarantees the successful adjustment to current changes in the batteries act
Global expertise oft he country-specific requirements relating the the disposal of batteries
We are happy to take over all your operative tasks and duties relating tot he recycling of old batteries and accumulators. Worldwide.
You save time and money.
Image licence: © Iren Moroz / Adobe Stock