VREG – the implementation of the WEEE directive in Switzerland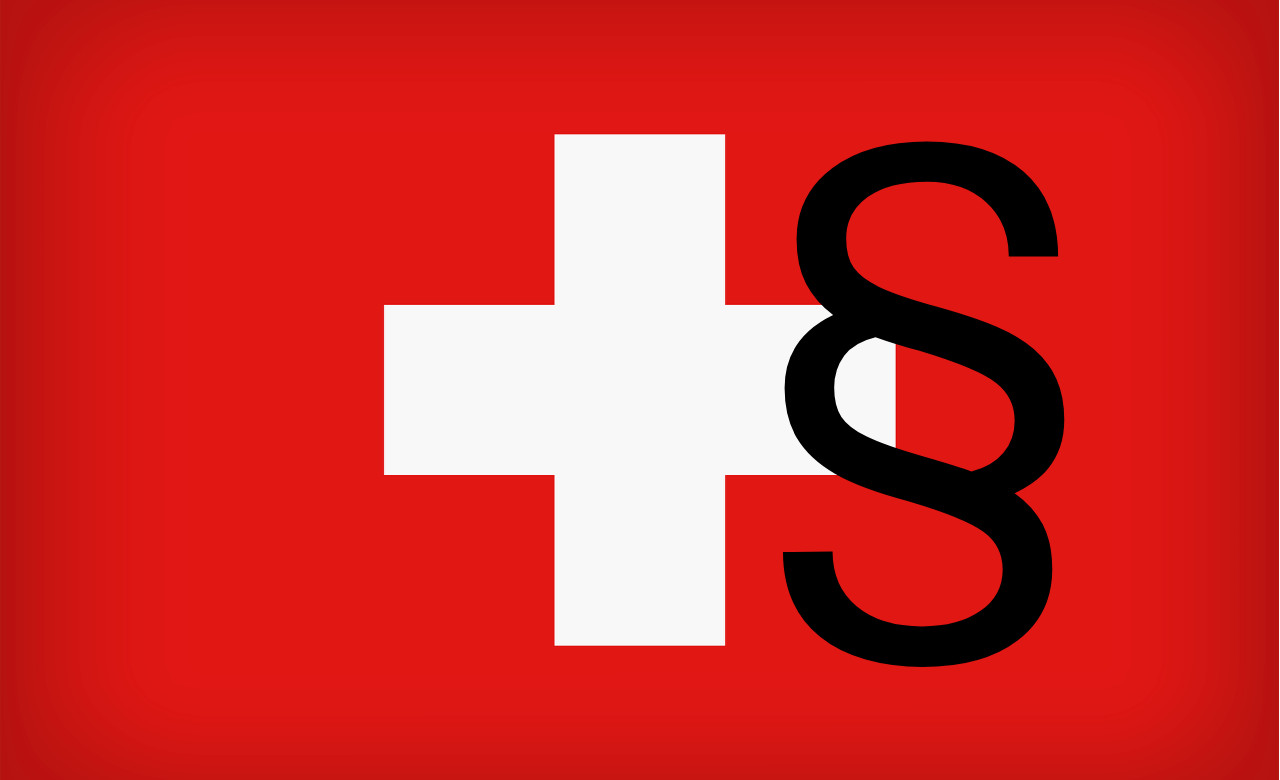 For almost 30 year now, the governments of EU Member States and the EU itself, alongside representatives of industry and NGOs, have been considering how to tackle electrical and electronic waste in a unified fashion. Switzerland has also published its own regulations in this regard, ensuring the proper handling of used electricals.
The VREG (Regulation on the Return, Acceptance and Disposal of Electrical and Electronic Devices) implements the international WEEE Directive in Swiss law. The VREG applies to all those who distribute electrical or electronic devices within Switzerland. Consumers can hand in electrical and electronic devices free of charge to dealers, manufacturers and collection points. These will have compensated for the cost of this in advance using the pre-deducted recycling charge. While consumers are obliged to return devices, dealers, manufacturers and collection points must ensure they are collected and disposed of correctly.
Is the Electrical Devices Act becoming a headache?
Written warnings and massive fines are threatened and ignorance is no defence in the eyes of the law.
Deutsche Recycling supports you in dealing with national and international laws, with its services flexibly tailored to your products and regions and focusing on packaging, batteries and electrical devices.
What is the WEEE Directive?
The WEEE Directive is the guideline on the correct handling of electrical and electronic waste. Its goal is the avoidance or reduction of electrical and electronic waste and the hazardous effects of the use of electronic devices, ensuring more efficient recycling of resources.
How is the WEEE Directive implemented in Switzerland? The VREG!
The VREG (Regulation on the Return, Acceptance and Disposal of Electrical and Electronic Devices) has been in force in Switzerland since 1998. This controls how to handle electrical and electronic devices and harmonises national law with the WEEE Directive. Manufacturers, dealers and importers are obliged to accept used devices from their own range free of charge and send them for proper recycling. To this end, they pay the so-called "pre-deducted recycling fee" (vRG). Consumers can give back used devices to them directly or to a collection point. This also applies if they do not buy a new device at the same time.
To ensure the obligations are applied simply and efficiently, Switzerland has set up the SENS foundation – a charitable organisation. It works as a partner by financing the return of electrical devices.
To whom does the VREG apply?
The VREG applies to all dealers, manufacturers and importers who distribute electrical or electronic devices as defined in the Swiss regulations.
These include electrically operated:
entertainment devices;
office and IT technology;
household devices;
lights;
light sources (not incandescent bulbs);
tools (not stationary industrial tools);
sports and leisure devices and toys
In addition, this list includes all electronic components of devices of these types and PCB-containing light control devices.
Is the Electrical Devices Act getting to be a pain in the neck?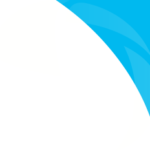 We offer you Electrical Devices Act consultation, analysis and implementation all at once.
It's easy to get lost in the jungle of Electrical Devices Act/WEEE regulations – with serious financial consequences.
Deutsche Recycling handles all your company's obligations, lowering its expenditure and costs, preventing potential fines and warnings and reacting to the constant changes in the legislation. Our expert team looks forward to offering you our personal support.
What obligations are imposed by the VREG/vRG?
The following obligations arise in particular from the VREG:
1. Return obligations (consumers)
If you want to dispose of an electrical device, it must be handed back to "a manufacturer, producer or importer or disposal company." (Source: https://www.admin.ch/opc/de/classified-compilation/19980114/index.html) Return to a public collection point or centre is also permissible.
2. Acceptance obligations
Dealers must accept devices of the types they have in their range free of charge. The same applies to manufacturers and importers for devices of the brands they manufacture or import. If dealers (and manufacturers and importers) do not sell devices to end users but to intermediaries, they can commission a third party with returns. Retail dealers are obliged to accept devices at all sales locations during every opening hour. The acceptance obligation fundamentally does not apply to the electronic components of devices.
3. Disposal obligation
Anyone obliged to accept returns (manufacturers, dealers, importers) is at the same time obliged to dispose of the devices, if they are not intended for further use, or to hand them on to another party obliged to accept them. Third parties can be assigned this task.
What do foreign companies exporting to Switzerland need to know?
Manufacturers and dealers exporting devices to Switzerland must check themselves whether they are affected by the VREG and the obligations it entails. An internationally unified registration based on the WEEE Directive has not yet been put in place, as every country has its own implementation of the law. This means the effort of knowing the corresponding guidelines and fulfilling them is very great.
Deutsche Recycling, your service partner, will of course support you in this. Simply get in touch with us!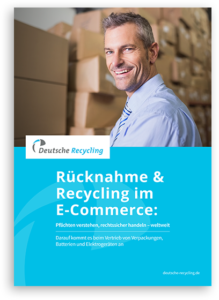 Leitfaden: Rücknahme & Recycling im E-Commerce
Wer mit Produkten handelt, unterliegt verbindlichen Entsorgungs- und Recycling-Pflichten, deren Nichterfüllung zu erheblichen Sanktionen und Abmahnungen führen kann.
Das Problem: Viele Händler sind sich ihrer Verpflichtungen nicht bewusst. Doch nur wer rechtssicher handelt, ist vor ungeplanten Kosten und Bußgeldern sicher.