Product recycling 2022 – made in France
Particularities and obligations for manufacturers and (online) dealers
Since January 1, 2022, new requirements and obligations for (online) retailers and manufacturers have applied in France. Since then, it has been banned in France to provide packaging made of paper or cardboard with prints that contain mineral oil. This article provides a summary of the requirements that will come into force in France in 2022.
Triman logo / sorting instructions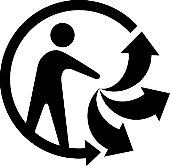 The implementing regulation to article 17 of the AGEC law (French Circulation Law) on the development of consumer information and sorting instructions, published on June 29, 2021, introduced a new obligation for manufacturers: a mandatory one harmonized labeling for each product subject to Extended Producer Responsibility (EPR), called Triman and Infotri, which aims to inform consumers how the product can and should be correctly disposed of at the end of its life.
This labeling obligation applies to products that are used in private households (except for glass bottles) and to packaging that is made available to consumers as part of a catering trade.
packagings
Timeline:
By September 8, 2022, all packaging must have the Triman logo and sorting instructions
From September 9th, 2022 to March 8th, 2023, manufacturers, importers or distributors can sell old packaging stocks
From March 09, 2023, no packaging can be sold in France without the Triman logo and sorting instructions
The deadline of March 9, 2023 was postponed to June 15, 2023 to harmonize the labeling requirements for electronic devices
Are you already registered as our customer? Then you will receive the guide as an .ai file from us for the design of the sorting instructions including the Triman logo.
Even if no explicit penalties / sanctions are noted in the legal text of the Loi AGEC, this shortcoming was remedied in the summer of 2021 by the new "Climat" law. Since then, penalties of up to EUR 15,000 have been envisaged for companies.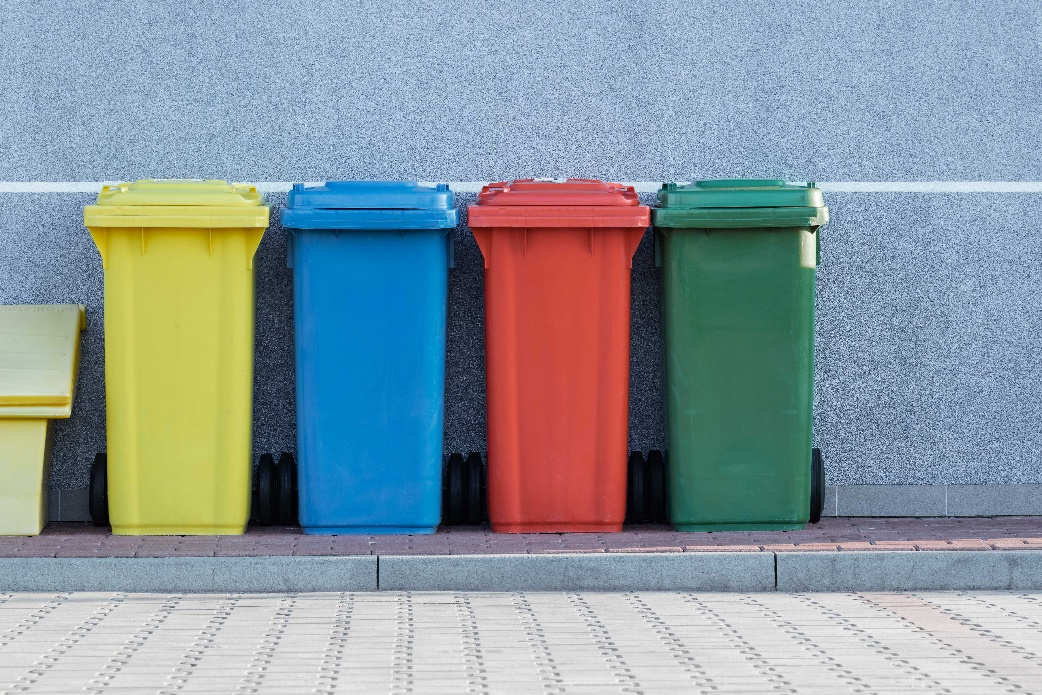 Electronic devices and batteries
Attaching the Triman and Info-Tri logo to electrical, electronic products, batteries and accumulators is only intended for products for private use.
Timeline:
By December 15, 2022, all electrical equipment and batteries had to be marked with the Triman logo and sorting instructions
From December 16, 2022 to June 15, 2023 there will be an additional period for stock clearance
From June 16, 2023, no electrical equipment and batteries may be sold in France without the Triman logo and sorting instructions
Of course, we provide our customers with more detailed information and instructions and support them in complying with the changes in the law.
Textiles and furniture
Even if an exact timeline is not yet available here, you are also obliged to attach the Triman logo with the sorting instructions. For these products, as well as for all others that are connected to an EPR system, the 12 + 6 months implementation period comes into force after validation by the authority.
For furniture and textiles, however, the law provides for allowing the possibility of affixing it "near" the product.
Repairability Index
This index for electrical, electronic products currently only covers 5 categories:
Dishwashers
TV
Smartphone
Laptops
Lawn mower
Among other things, the grade gives the consumer information about the repairability of the product, taking into account the price of spare parts and their availability.
As with the Triman logo and sorting instructions, there is a penalty of up to EUR 15,000 for non-compliance with the labeling requirement.
Are you affected? We're happy to help.
Personalized ID number
Since January 1, 2022, the French authority ADEME has issued personalized ID numbers to all companies registered with take-back systems and fulfilling their obligations.
These numbers are assigned for each take-back system and must be attached as follows:
GTC or if not available, on at least one contract-relevant document (order confirmation, invoice…)
Imprint
As an an example. They sell electrical appliances, batteries, furniture and household textiles. If you have fulfilled your obligations, you will then receive 4 IDs. ALL must be attached to the above documents.
This obligation applies to ALL who sell in France, whether in the online shop, directly, by fulfillment service provider or via online marketplaces such as Amazon or eBay.
The purpose of the ID is to facilitate the monitoring and control of ADEME's compliance with the EPR obligations, and its issuance certifies the manufacturer's proper compliance with the EPR obligations . The ID can be revoked at any time if non-compliance with the obligations is detected by the organic organizations, ADEME, the registry or the public authorities".
This obligation is back in effect as of January 1, 2022. Penalties pursuant to Article L. 541-9-5 of up to 30,000 euros will be imposed in the event of non-compliance with the obligations related to the ID". 
New categories subject to registration gradually from January 1, 2022
France already has far more product categories than required by the European Union. Gradually, from January 1, 2022, further categories will be added.
Toys
All with CE marking except those that have to be declared under WEEE.
for example puzzles, board games, toys for animals….
Sports and leisure
This category includes, for example, surfboards, diving goggles, diving suits, bicycles, inline skates including protective equipment…
Hand tools
In this category, only products are declared that are declared neither as electrical devices nor as batteries, such as ladders, screwdrivers, glue and silicone guns, protective goggles…
Garden and leisure items
Here are products such as garden sheds made of wood or aluminum, gas grills, mailboxes, flower pots (except for growing pots), foil covers and much more. affected.