Dispose of an e-bike battery: the mega-trend and mega-challenge for manufacturers and dealers.
Hopping on a bike and feeling the wind in your hair – it's become a hobby for many people over recent years. Particular fun has been got out of e-bike riding. And this is reflected in the numbers: in 2020, the 1.95 million e-bikes sold represented an all-time peak.
Alongside the help offered by the electric bike when tackling hills or carrying heavy loads, the environmental sustainability of the mode of transport plays another important role. For distances of up to 20 km, it offers a good way of replacing cars – especially as you no longer have to look hard for a decent parking space.
After longer-term use, it can happen that the battery eventually dies. At this point, the driver is not the only one who needs to wonder how the e-bike battery can be disposed of. Manufacturers and dealers are also affected by this. In this article, we tell you what effects the disposal of e-bike batteries has on this group and what you need to know as a manufacturer.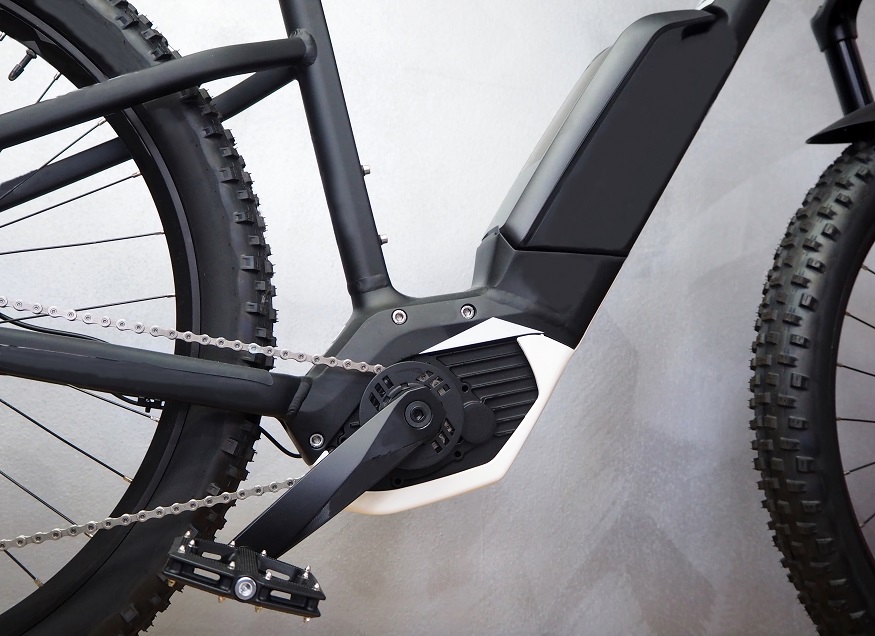 Disposing of bicycle batteries: what is the legal basis?
To be able to dispose of an e-bike battery, the first question you need to ask is what it is made of: mostly, e-bikes run on lithium batteries or lithium ion batteries, "industrial batteries" under the Battery Act (BattG). This means that e-bike batteries need to be properly disposed of. It is important that they do not end up in household waste, as they are a fire risk (simply if vulnerable to vibration, they can spontaneously ignite). For this reason, consumers should return their e-bike battery to a collection point for industrial batteries.
In disposing of e-bike batteries, manufacturers and dealers bear the product responsibility placed on them as an important cornerstone of the Battery Act.
We make environmental compliance easy for you!
We offer you consultation, analysis and implementation all at once.
It's easy to get lost in the jungle of compliance and recycling regulations – with serious financial consequences.
Deutsche Recycling handles all your company's obligations, lowering its expenditure and costs, preventing potential fines and warnings and reacting to the constant changes in the legislation. Our expert team looks forward to offering you our personal support.
Disposing of e-bike batteries – what does it mean for manufacturers and dealers?
Here, product responsibility means that manufacturers and dealers are obliged under paragraph 8 of the Battery Act to accept returns of e-bikes and their batteries free of charge. Manufacturers must then send the used batteries to recycling.
Caution: The industrial battery that is returned does not have to be the same brand as the distributor's – dealers are still obliged to take it back after e-bike battery disposal, however. In addition, the dealers and manufacturers of replacement batteries must register and license these as part of extended producer responsibility.
Disposing of e-bike batteries – the return obligation in detail
How can dealers and manufacturers fulfil their return obligations when consumers dispose of their e-bike battery? What they can draw on is the help of specialised companies that have dedicated themselves to the disposal of e-bike batteries. E-bike dealers have the option of registering as a return location and organising collection and disposal by a service provider. Currently, there are 140,000 collection points for device batteries in retail locations that accept batteries.
In general, dealers have had to register with the Stiftung EAR since 1 January 2021 and to note down their types and makes of batteries there. This instrument is designed to ensure the implementation of product responsibility obligations within the waste system that play an important role in the disposal of e-bike batteries. Only when dealers and manufacturers are registered there are they allowed to distribute e-bike batteries. Deutsche Recycling GmbH offers you a comprehensive EAR service.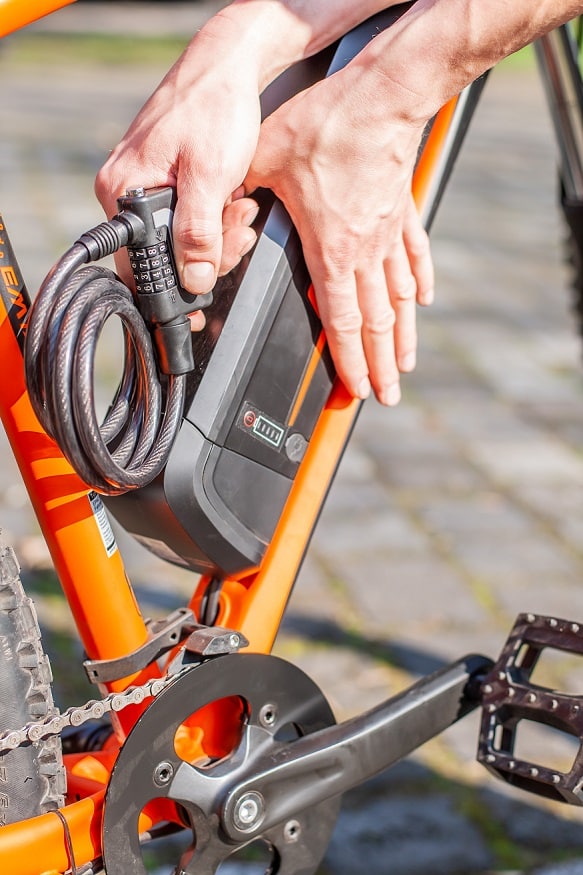 Dispose of an e-bike battery: recycling e-bike batteries
Recycling after e-bike battery disposal only works if it is returned by the consumer to the described locations, not thrown away in bulk or household waste.
If e-bike battery disposal has taken place, during pre-treatment at certified facilities, the batteries permanently mounted in e-bikes which consumers could not remove themselves are separated from them. Subsequently, they can be collected and recycled.
In bike battery recycling, valuable metals are then extracted for use as secondary materials in new batteries, such as nickel, copper, lithium, aluminium and cobalt. In any case, in 2018, the e-bike battery recycling rate was comparatively low: while 3,152 tonnes of e-bike batteries were brought into circulation, only 114 tonnes were recycled.
Disposing of an e-bike battery and using the services of Deutsche Recycling
To help you, as a manufacturer, fulfil your bike battery disposal obligations, we at Deutsche Recycling are at your side to support you in completing all your tasks. As part of an environmental compliance check, we will determine what guidelines apply to you in e-bike battery disposal and ensure they are implemented in the best possible way. We will also keep an eye on the laws in force and stay informed of any new amendments at all times.
This means that, with us, you will have chosen the safe option in e-bike battery disposal and don't need to worry about unconscious errors leading to fines – our service provides you with 100 % legal conformity and cost-efficiency. If you have questions about e-bike battery disposal or other topics, please do get in contact with us. We look forward to meeting you.