Ban on plastic bags in Austria: What has changed?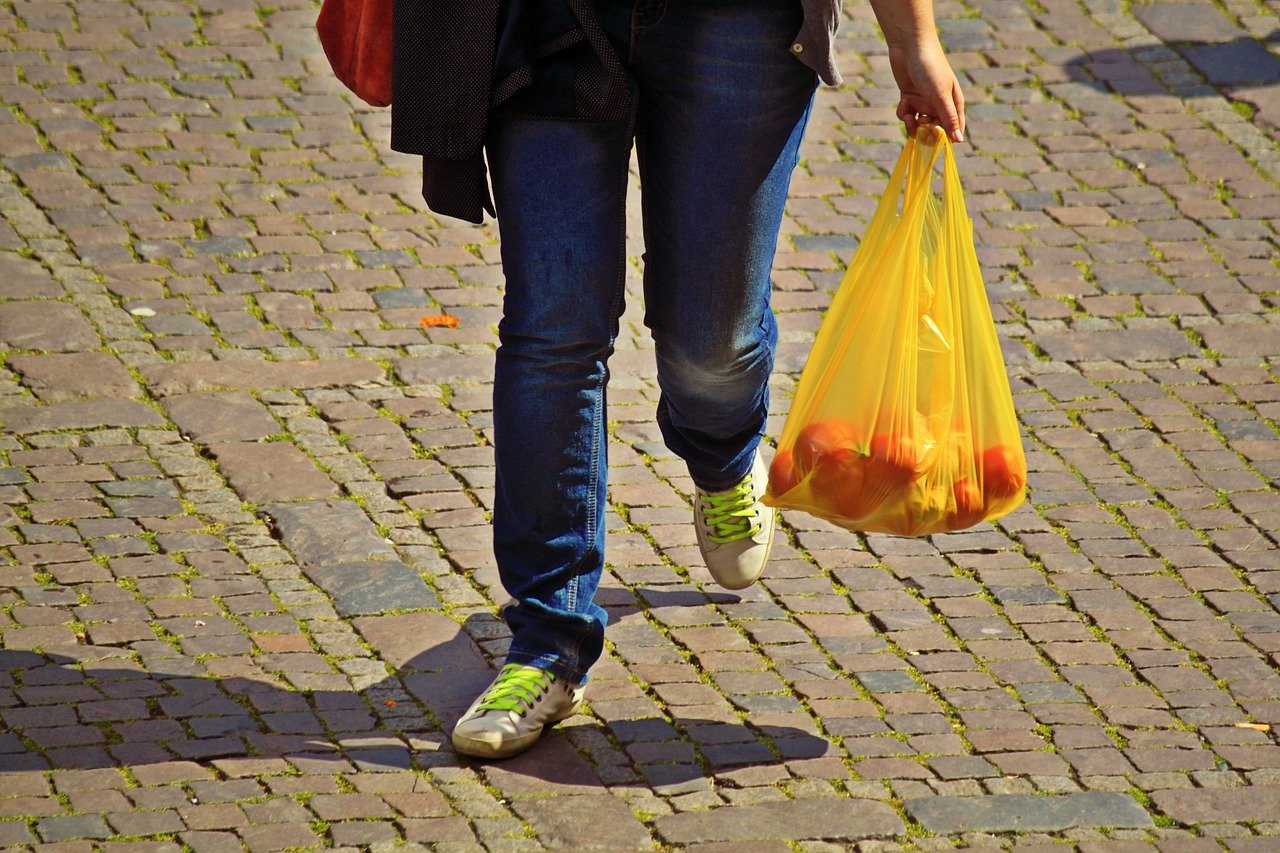 It's not just Austria that is discussing a ban on plastic bags. But now the new law has come into force and brings some innovations for buyers, dealers and importers of plastic bags. The Austrian speaks of the "Plastiksackerlverbot", which applies to all plastic bags – with some minor exceptions. The following responsibilities now apply to buyers and dealers.
The ban on plastic bags has been in effect in Austria since 01.01.2020. Retailers can still issue plastic bags to customers until June 15, 2020. As of March 15th, 2020, manufacturers will be banned from importing and selling all plastic bags that are falling under the law. Furthermore, retailers have to report the correct amount of all plastic bags delivered to Austria in 2019. Switching to reusable bags made from other materials will change Austrian trade.
What is a plastic bag? The definition by law
Plastic bags are carrier bags with or without a handle. Models without a handle have grip holes. Their purpose is the transport of goods from sales outlets and are offered to customers when goods or products are handed over. The law, which was introduced in Austria on January 1, 2020, explicitly applies to all types of plastic bags and pouches that were previously displayed in the checkout area and were handed over to customers for payment or free of charge for packaging goods. The only exceptions are "very light" bags, for example for packaging loose goods at the fruit and vegetable stand. The exception remains if the plastic bag has a handle or handle holes.
The ban applies to the "placing on the market" of plastic bags
Can plastic bags that are still on the market be handed out to customers? Shop owners have been facing this question since January 1st of this year. As for all legal changes, there is also a transition period for the bag ban. Plastic bags with a wall thickness of 15 to 50 micrometres that are still in stock may only be issued until the middle of the year. A distribution beyond this leads to the overrun of the transition period and is fined according to the law. Dealers and manufacturers have known since summer 2019 that the change in the packaging law will apply from 01.01.2020. A changeover has therefore been possible for over half a year.
The exception proves the rule: Which plastic bags are exempt from the ban?
The contingent of exceptional cases is low. It affects small, very light bags with a wall thickness of less than 15 micrometres. Plastic bags which due to the lack of handles or grip holes cannot be classified in the plastic bags category, are also exempt from the ban. This relates to packaging that is used in portable boxes or only to protect loose products.
Retrospective reports for plastic bags placed on the market in 2019
While retailers have time to dispose all plastic bags still available and to reduce their stocks until 30.06.2020, manufacturers and importers have to act by 15.03.2020. All plastic bags imported to Austria in 2019 are subject to notification. Manufacturers, importers and online retailers who have delivered printed as well as unprinted bags to Austria in the past year and therefore placed them on the market are affected by the reporting obligation. If the obligation to notify is evaded or if there is evidence of false reporting, the person placing the product on the market must expect high fines.
March 15, 2020
Output remaining stocks
(manufacturers & importers)
June 30, 2020
Output remaining stocks
(dealer)
What is the purpose of the bag ban?
The reason for the ban on plastic bags is simple and logical. Every Austrian uses more than 20 plastic bags a year, which in the end are disposed just after a single use. The ban is intended to prevent inefficient use of resources and to prevent improper disposal. The high volume of plastics in the lakes and seas indicate that there is an urgent need for action without delay and without exception.
Do you have any questions or need support in implementing the law amendment? Talk to us, we will be happy to help you!