German Packaging Act 2019 & Stiftung Zentrale Stelle Verpackungsregister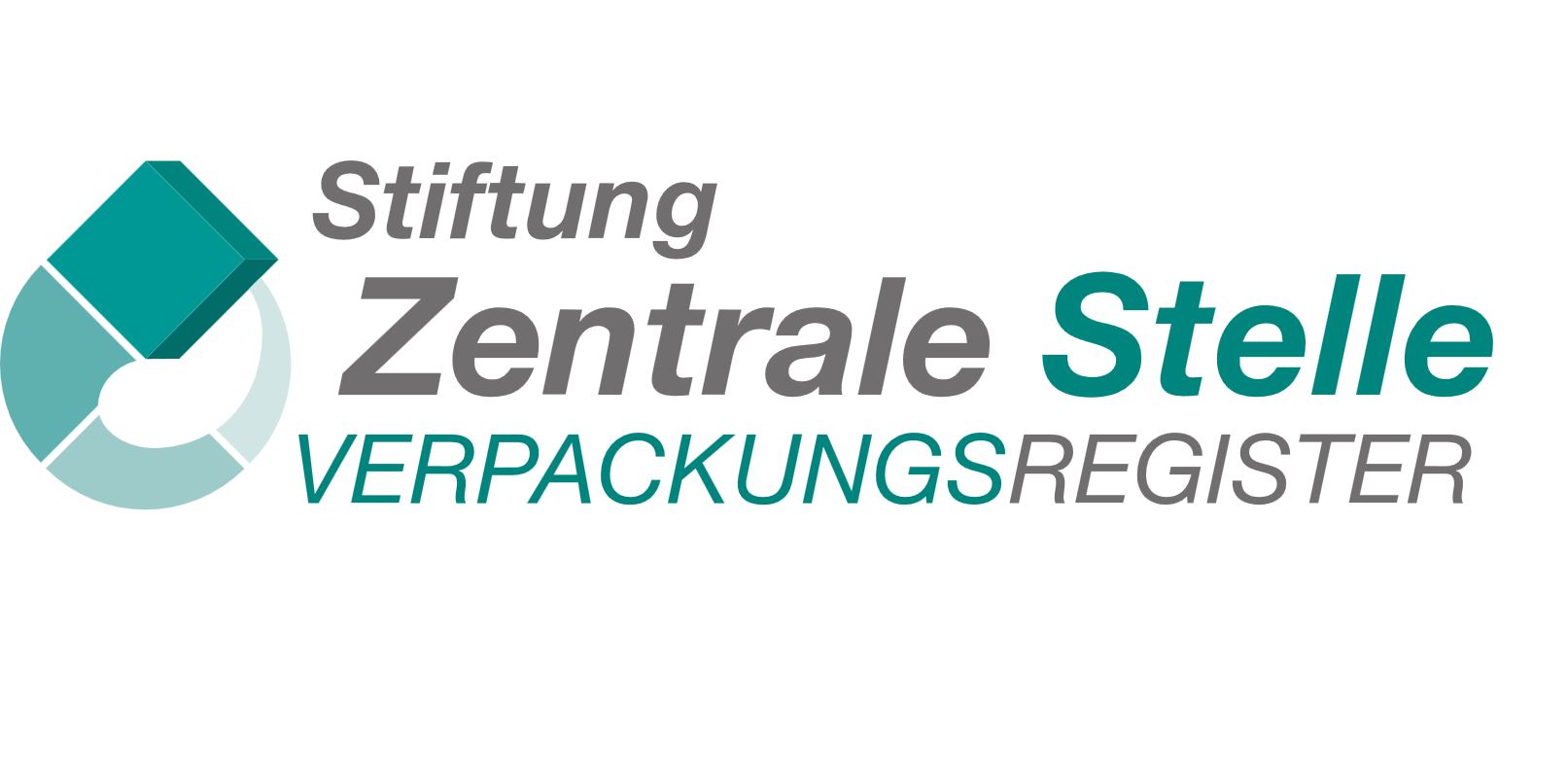 With the entry into force of the new German Packaging Act on 1st January 2019, retailers are gaining new obligations. The obligation to register with Stiftung Zentrale Stelle Verpackungsregister, which was created specifically for the smooth implementation of the law, is especially important in this regard. We will give you an informative overview of the most important tasks of Zentrale Stelle and the new obligations for retailers.
Definition & tasks of Zentrale Stelle
The new German Packaging Act, which assigns new tasks to many manufacturers and retailers from 1st January 2019, was passed in spring 2017. The Stiftung Zentrale Stelle Verpackungsregister (National Authority Packaging Register) was set up specifically to ensure fair and transparent cost distribution and assumes numerous sovereign tasks. Chapter 5 of the German Packaging Act (Sections 24 to 30) clearly defines the legal form and tasks of Zentrale Stelle.
First and foremost, Zentrale Stelle maintains a packaging register in which the manufacturers of packaging subject to system participation are listed. The individual tasks are precisely defined in Section 26 of the Packaging Act. This also includes the administration of data reports such as the declaration of completeness as well as the calculation and publication of market shares for the dual systems. In addition, Zentrale Stelle maintains an inspection register in which experts, tax consultants and sworn inspectors who are authorised to check declarations of completeness are listed.
Further tasks include the provision of test guidelines and the annual publication of minimum standards for packaging with regard to recyclability. Every year, Zentrale Stelle verifies the plausibility of reports from the dual systems, which transmit them with regard to packaging subject to system participation that has been sent for recycling.
Who needs to register?
The German Packaging Act replaces the previous Packaging Ordinance and means that what are known as first distributors of packaging face new obligations. The new regulations affect retailers as well as dual systems, manufacturers and experts. If you have to participate in a dual system according to the requirements of the Packaging Ordinance, you will also be obliged to register with Zentrale Stelle from 1st January 2019. It is necessary for you to register before you put packaging, for which there is an obligation to participate in the system, into commercial circulation in Germany for the first time.
As a result, it is advisable to register with Zentrale Stelle before the law comes into force in order to avoid unnecessary delays.
Certain exceptions apply to service packaging. Other special regulations also apply to private labels. These primarily concern the definition of the term 'distributor'. It is not only German manufacturers and retailers who are affected by the regulations – they also apply irrespective of the actual company headquarters if packaging is imported into Germany on a commercial basis.
Registration with Zentrale Stelle
The registration can be completed online and is relatively uncomplicated. Zentrale Stelle has made the LUCID database available online for registration since August 2018.
Registration with Zentrale Stelle is free of charge. The following information is required:
Name and address
Contact details (telephone, fax, e-mail address)
National or European VAT ID (alternatively: tax number if no VAT ID is available)
Brand names (used for placing packaging on the market)
Details of person responsible (if applicable, responsible agent)
National identification number (commercial register number/business registration details)
Declaration regarding system participation/participation in an industry solution
Declaration regarding the independent submission of the application (not by commissioned third parties!)
Declaration regarding the truth of the data
Can registration be carried out by an authorised representative?
Each registration can only be made in person; it is expressly not permitted to commission third parties such as auditors, brokers or other authorised representatives (see Section 33 of VerpackG). As you can register online, your location is not important here either, so foreign manufacturers must also personally register themselves with Zentrale Stelle. However, we will be happy to assist you as much as we can and answer all of your questions.
This requirement for personal registration is intended to prevent third parties from giving false information and/or declarations on behalf of the manufacturer. A responsible person (authorised signatory, member of the board, managing director, etc.) or an authorised employee of the company (administrator, team leader, etc.) acts on behalf of legal entities. In this case, the responsible person confirms that all of the information provided on behalf of the company is correct. When registering, the person responsible can also be named as the processor, although, alternatively, another person, who must also be authorised and belong to the company, can be named instead. The German Packaging Act also stipulates that data must be reported personally.
Change of legal entity within the company
It must be examined on an individual basis whether a new registration is required if the legal entity changes. Depending on the nature of the change, the manufacturer's status may remain with the existing legal entity, in which case a new registration is required. Whether a new registration is required largely depends on whether or not a transfer of assets occurs. If this is the case, the manufacturer's status is also transferred as part of the transfer and a new registration must be made by the new legal entity if it places packaging indicated as requiring system participation on the market for the first time. This is primarily the case for the following processes:
Sale of a sole proprietorship to one or more third parties
Division of the company (according to Section 123(1) of UmwG)
Withdrawal of all shareholders from a corporation and Co. KG
Dissolution without liquidation (see Section 174(2)(1) of UmwG)
Merger by way of newly forming a legal entity through allotment (see Section 2(2) UmwG)
Merger by way of absorption (see Section 2(1) of UmwG)
According to the provisions of Section 33(2) of VerpackG, registration does not automatically transfer to new legal entities and a new, personal registration must be made. In the event of a change in legal entity, the previous manufacturers are obliged to immediately send deregistration to Zentrale Stelle. Zentrale Stelle will not delete the data published on the Internet until three years after the year in which the registration expires.