About us: Your professional partner to fulfil your producer responsibility
Who we are
Deutsche Recycling is an independent, internationally operating company that is at home in the areas of the German Electrical and Electronic Equipment Act/WEEE, the German Packaging Act and the German Batteries Act. We are by your side to advise you on these topics in and for Germany, but above all also internationally/worldwide. As a full-service company, we take care of the laborious work involved in licensing/registration, quantity reports and the important appointment of an authorised representative (WEEE) for you – legally secure and cost-efficient at all times, of course.
The extensive, but unfortunately decentrally implemented, laws to ensure the legal disposal of electrical goods, packaging and batteries give laypeople hardly any chance of implementing them independently today. And there is always the threat of sanctions, sometimes serious ones, if corresponding obligations are not properly met – this also applies to ignorance. For this reason, we have made it our task to provide our customers with legally secure advice, to analyse their individual needs and to fully implement the respective resulting obligations. Our expertise with regard to the "correct" domestic and cross-border sale of electronic goods, all types of packaging and also batteries is certainly unique in its completeness. More than 1,000 customers have already decided to make use of these services.
As a provider that is independent of groups, systems, disposal companies and industries, we offer you our full service (consulting, analysis, operational implementation) internationally from a single source. Particularly in the case of old electrical appliances, for example, the current requirements, such as the appointment of an authorised representative in the target country, are important services that we provide for our customers with our many years of expertise.
For you, this means: You concentrate on marketing your products and we look for ways and solutions so that you can act in the best possible manner when it comes to your goods exports – and with maximum cost-effectiveness. What's more, you do not need to tie up personnel resources with a difficult special topic that requires full commitment. Use Deutsche Recycling as your outsourced environmental department!
This is part of our spectacular team. The rest are a little camera-shy. Do you want to get to know our other colleagues, too? Then just drop by or give us a call:
Our entire team provides you with comprehensive, experienced and professional advice and support.
Offer you a complete service package relating to licensing for electrical appliances, packaging and batteries
Work independently of groups, systems, disposal companies and industries
Implement optimised licensing solutions for you throughout Europe and worldwide
Create transparency with regard to the regulations that affect you
Know which country-specific regulations currently apply in each case
Reduce your risk of not acting in a legally compliant manner
Offer you maximum cost-effectiveness
Are independent of national systems and disposal companies
Offer absolute consulting expertise, solution orientation, decisiveness, speed
Focus on the customer and offer individual complete solutions
Operate internationally and are adept at various languages (one face to the customer)
100 % LEGAL CONFORMITY

100 % LIABILITY

100 % COST-EFFECTIVENESS

Customer testimonials attest to our comprehensive expertise. We will be happy to advise you on an individual basis and show you the possibilities of a rewarding collaboration.
Just get in touch with us!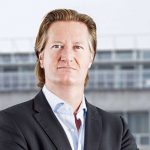 A great deal has happened since Deutsche Recycling was founded in 2014. Learn more about our history and join us on a stroll through the years:
Foundation by Nils Röpke
First approval of Deutsche Recycling as a collective guarantee system by the national register for waste electric equipment (Stiftung EAR). Deutsche Recycling has received successful subsequent approvals every year from EAR since then.
Deutsche Recycling already serves 100 customers
New customers also enable our company to grow. Due to expansion, the first move to larger premises in Cologne-Mühlheim takes place as early as 2015
Launch of the Garantie-Elektrogesetz platform, THE simple and inexpensive online solution for obtaining the insolvency-proof guarantee required by the German Electrical and Electronic Equipment Act for manufacturers and retailers.
We continue to grow. The next move to Cologne-Marienburg creates more space for additional new employees.
Deutsche Recycling now already serves 1,000 customers